Please Read: Access to NEWCS is Limited due to risks caused by COVID-19 and Avian Influenza.
SELF GUIDED TOURS ARE CURRENTLY CLOSED. YOU MAY SCHEDULE TOURS – See Info below
 A Truly Unique Way to Experience Nature
 NEWC offers one-of-a-kind opportunities to people of all ages and backgrounds to learn about wildlife and experience nature. We are located at 500  Columbian Street in South Weymouth, Massachusetts.
 Hours and Admission Information
Self Guided Tours are [Not Currently Available]
The indoor nature trail and outdoor Andrea McKenna Harris Nature Trail are open to the public 10:00 am – 4:00 pm, 7 days a week (with some exceptions for inclement weather and holidays).
Guided Group Visits, Reservations Required**
$80 (up to 8 people)
$10 per person for more than 8
**To make a reservation contact Jack Banagis, 781.682.4878 x123 or jack.banagis@newildlife.org
School Groups, Scout Troops, Organization Groups, and Clubs
To discuss plans and pricing, please contact Jack Banagis, 781.682.4878 x123 or jack.banagis@newildlife.org
Self-Guided Tours, 10 am – 4 pm, 7 days a week 
Members
Free admission for 5 people (member + up to 4 guests) at every visit. Learn more about membership>>
Why Do You Charge an Admissions Fee?
We charge a modest admissions fee to help offset the costs of operating NEWC.
NEWC receives no federal or state funding to care for sick, injured, and orphaned wildlife, and relies entirely on the generosity of people like you to provide emergency veterinary care and assistance.
All visitors are welcome!  If a visitor is unable to pay due to financial hardship, we will gladly waive the admission fee to allow all to enjoy the natural learning opportunities at NEWC.
What Is There to See and Do at New England Wildlife Center?
Designed to help people learn how to preserve nature for future generations, New England Wildlife Center gives visitors the chance to:
See wildlife receiving care at the Jane Carlee Wildlife Hospital through observation windows located outside our wild baby nursery, as well as along and above our hospital wards.
Learn more about how our veterinarians and staff help animals recover and return to the wild in our outdoor flight cages and animal enrichment areas.
Get a close-up view of the inner workings of local habitats and wildlife at our indoor turtle pond and Weezie Nature Center, home to a collection of wildlife skeletons, taxidermy specimens, and other natural objects.
Watch an educational video on local biology in our

Araquon Lodge

.
Experience nature with a walk along our indoor and outdoor nature trails, complete with QR codes that link to online educational videos with interesting facts and more information – all through your cellphone.
To balance the calming tranquility of our nature exhibits with the activity in our hospital, we maintain an open, casual, and welcoming mood in our green building, the first wildlife hospital and education center in the nation built to green LEED specifications.
Visitors of all ages are strongly encouraged to explore, ask questions, and take in the natural experience at NEWC!
Want to see more before your visit?  Take a virtual tour now!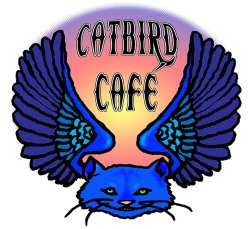 Every Saturday evening New England Wildlife Center sponsors the Catbird Café, the South Shore's longest running open mic, playing original music. The Catbird Café is hosted by Stephen Martin and his wife Kathe Donlan.  Steve is a well-known musician throughout the region and brings a thematic consistency between the care of wildlife and music.  Participants in the Catbird Café range in age from young elementary school students to octogenarians, from singing families to poets and belly dancers.  Sign up to perform starts at 4:30 and performing starts at 5:00 PM.  All Open Mike performers may do 2 songs, max 10 minutes. All styles of acoustic music and poetry and dance are welcome.
A $2 donation is requested to help pay for the cost of the program.
We occasionally hold special events on Fridays and request a $5 donation for entry.
For more information and to see a list of upcoming performers visit Catbird Cafe's facebook page here.
Interested in knowing this weeks performer? Check out Catbird Cafe's 2016 Feature Schedule below!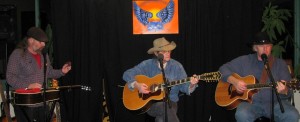 NATURE TRAILS
The Center has indoor and outdoor nature trails. Guides to each are available.
The indoor trail, which is also available in Braille, is about the Center, its green facility, and the animals that it cares for.
The outdoor trail, the Andrea McKenna Harris Nature Trail and Wetlands, is 4/10th mile trail that winds through the wetlands and uplands of the Center's woodland.  The trail passes over and around a vernal pond that extends for more than two acres.  Hikers can investigate the character of the red maple and tupelo wetland and a black, white, and chestnut oak upland.
Our trails connect into trails that pass through conservation areas in the towns of Weymouth, Braintree, and Randolph.  There are several miles of continuous woodland trails.
The Center's indoor and outdoor trails are also part of the "Quest" network.  For more information on "Quest" click on the link below.
Also, both our indoor and outdoor trails now feature a series of QR codes that link to online videos describing interesting facts about the Center, the animals we treat, and the surrounding woodlands. To read these, just download a free QR reader on any smartphone and point the camera at the images while using it!
Indoor Trail:
Outdoor Trail:
"Quest":
Visit the Center