Why We Cant Treat every animal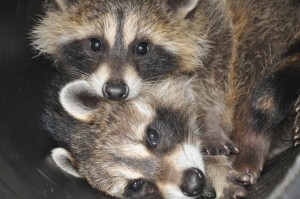 Dear friends of wildlife,
Every animal has a right to humane medical care. It is heart breaking when there are "no more beds" in our hospital for wildlife in dire need.
There are millions of common wildlife injured or orphaned every year in Massachusetts. The Center can treat approximately 2,000 patients a year. This is a drop in the bucket!
NEWC receives no federal or state funding to provide emergency care to wildlife. Less than 1% of the Center's resources come from people who bring us wild patients. By law, we cannot charge anyone, including municipalities, state agencies, and organizations that bring us sick, injured, and orphaned wildlife.
Also by law, the Center must provide the same level of care to a wild animal as a veterinary practice provides to a dog or cat. Our wild patients, of course, have very different needs from dogs and cats. They do not have an owner who can cover the cost of their expenses either.
We make every effort to stretch our resources as far as possible, but we are limited in the number of animals we are able to treat each year.
All operating funds come from people just like you who care about wildlife and preserving our natural environment. New England Wildlife Center is a community organization – founded by your neighbors and run by your neighbors.
When you help wildlife, you are a hero. When you take the time to bring an injured bunny to the Center, you definitely won't want to hear that we can't help. Please understand that we don't want to tell you that we can't help, especially because we wish we could.
When we are full, we are unable to take in wildlife, until "beds" free up. If our veterinary staff and volunteers cannot safely care for more animals AND meet state laws and regulations, our only options are to recommend that wildlife be brought to other rehabilitators (who may or may not have openings), or to provide humane euthanasia.
BEFORE YOU BRING AN ANIMAL TO NEWC, please call 781.682.4878 and ask to be connected to our wildlife hospital to see if we are able to accept wildlife patients, also called "on intake.
We are here for wildlife and here for you to the best of our ability. Thank you for your patience and understanding!
Sincerely,
Katrina, Greg, and the NEWC team
Why We Cant Treat Every Animal