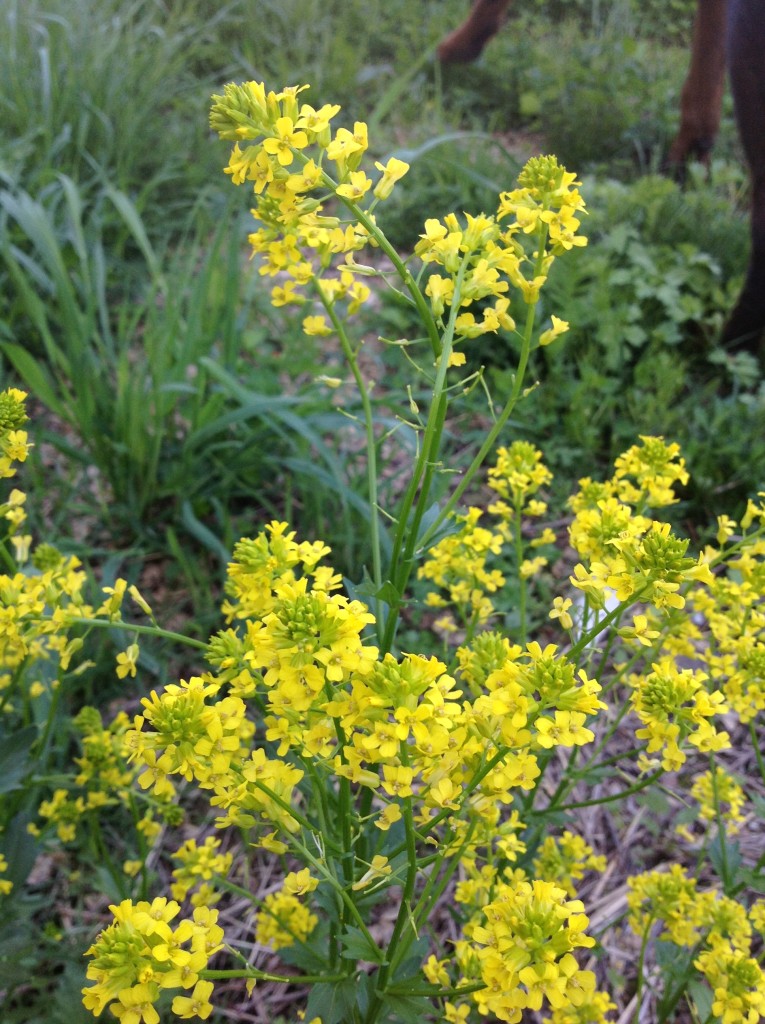 What is the mission of the New England Wildlife Center?
The primary mission of the New England Wildlife Center is to promote positive values, behaviors and policies toward wildlife and the environment through the medical care and rehabilitation of, education about and humane research into native and naturalized wild animals and exotic pets.
What does an intern at the center do on a daily basis?
As an intern you will assist the hospital staff on all of the day-to-day operations within both the Wildlife Clinic and the Odd Pet Vet (exotic pet practice). You will be involved hands-on with everything from making food plates to assisting in surgical procedures to going out on educational programs. While working directly with our veterinarians and veterinary technicians, you will be responsible for the welfare, care and safety of each patient, as well as educating the public. Interns are expected to participate in the cleaning and care of our facilities and equipment , in the presentation of education programs to clients and members of the public, and in coaching and mentoring volunteers and younger members of our community.
Who may apply for an internship position?
We offer internships to a variety of audiences. High school juniors and seniors (over the age of 17) and undergraduate students who are interested in pursuing a career as a veterinarian or veterinary technician make up the largest percentage of our intern group. All career and college majors are encouraged to apply. An interest in medicine, wildlife and natural history is expected.
What is the average length of an internship?
During the summer season, internships are typically 6-8 weeks. During non-summer months interns may extend their internship longer than the typical 8-week period. On average, interns work 40 hours a week. We are able to offer a more flexible schedule to those with school or work commitments.
What hours will I be expected to work during the week?
The clinic is open 7 days a week, 365 days a year. During the Spring / Summer season the clinic day begins at 7am and ends at 7pm. As an intern you will rotate through 2 different hourly schedules. Example: week one you will work 7am-3pm, week two you will work 11am-7pm, week three you will work 7am-3pm again. Although the hours change each week you will always work the same days. During the Fall / Winter months the clinic day begins at 9am and ends at 6pm. We are able to be flexible for those students whose colleges require they be in class on certain days.
When may I apply?
Applications are accepted throughout the year. We are generally very flexible and can accommodate most students who need to work around school and work schedules.
The summer season (from June 1st to August 31st) is the busiest time of year for internship applications. Interns are encouraged to attend the internship for 8 weeks, however, shorter internships may also be arranged. Applications to the summer program are accepted on a rolling basis. Interested candidates are encouraged to submit as application as early as possible to allow for appropriate evaluation and scheduling, however, there is no application deadline.
The fall, winter and spring seasons are far less competitive than the summer time. Interns during the non-summer months are encouraged to attend for a minimum of 5 weeks and may extend their internship longer than the typical 8-week period. Fall, winter and spring seasons do not have a deadline. Applicants are accepted or denied on a rolling basis.
When are the application deadlines?
For the summer session, there is no application deadline. Applicants are accepted or denied on a rolling basis. Because we receive the highest volume of applications for the summer session, we encourage interested candidates to submit an application as early as possible to allow for appropriate evaluation and scheduling. You should expect to hear from the Center, in writing, within two months after submitting an application. Fall, winter and spring seasons also do not have a deadline. Applicants are accepted or denied on a rolling basis.
May I apply for more than one season at a time?
Yes. Our summer season is the most competitive due to the small number of positions available and the overwhelming response. If you are applying for the summer season but can also be considered for another season, your chances of being accepted will be increased.
How do I apply?
You can tap or click the button below to download the internship application now to get the application. We suggested submitting a completed application, a copy of your current resume, and 2 letters of recommendation via email to internships@newildlife.org.
What additional materials should I include with my application?
A copy of your up-to-date resume and 2 letters of recommendation from former employers or professors should be attached to your application upon submission. A checklist of required accomplishments expected of you during your internship should be attached if your school requires this.
I have a checklist of tasks that I need to meet to get credit from my school. Will I be able to accomplish it?
You should submit a copy of your checklist with your application packet. The internship coordinator will review it and contact you if there are any questions or we are unable to help you meet your school requirements.
Who can write recommendation letters?
Letters can be written by current or former employers who worked closely with you or have directly supervised your work. Letters can also be written by former or current professors.
How do I submit my application packet? Regular mail or email?
Your complete application packet can be submitted via regular mail or email. Email is strongly preferred. Letters of recommendation can be sent separately by mail or email. Email is also strongly preferred. You can submit your application information to internships@newildlife.org.
Only complete packets (i.e. complete packet includes the application, resume, 2 letters of reference) will be considered for a position.
What does a "complete application packet" mean?
A complete packet should include:
A completed application form
A copy of your current resume
2 letters of recommendation*
If applicable, your school's set of requirements.
*NOTE: Letters of recommendation can be sent separately.
What do you mean by a list of my school's requirements?
Veterinary and veterinary technician programs often have written requirements for their students to complete while interning. Usually it is a checklist of medical tasks that need to be accomplished in order for the student to earn credit. We review each list on a case by case basis and evaluate whether we will be able to assist the student in accomplishing their required goals.
Where do I send my complete application packet?
Email is strongly preferred. Please send the application to internships@newildlife.org.
The Center's mailing address is:
New England Wildlife Center
c/o Internship Coordinator
500 Columbian Street
South Weymouth, MA 02190
May I contact the Center prior to submitting an application?
Yes. All questions can be submitted via the internet to the following email address: internships@newildlfie.org. Average response time is 3-4 days.
What happens after I have submitted my application packet?
Please go to the Admission Review Process page for the answer to this question.
Is there a stipend offered?
No. We are a small non-profit wildlife hospital and are financially unable to offer stipends.
Why do I need my Rabies shot before I can work in the hospital?
We require that all staff, interns and volunteers who work in the hospital be rabies vaccinated due to the high volume of rabies vector animals that we care for.
The Center for Disease control (CDC) recommends the rabies pre-exposure vaccination for "persons in high-risk groups, such as veterinarians, animal handlers, and certain laboratory workers. Other persons whose activities bring them into frequent contact with rabies virus or potentially rabid bats, raccoons, skunks, cats, dogs, or other species at risk of having rabies should also be considered for pre-exposure prophylaxis."
Click for more information from the CDC on pre-exposure rabies vaccinations:
http://www.cdc.gov/ncidod/dvrd/rabies/Prevention&Control/preventi.htm
Rabies vaccinations are not required to apply for the internship, but if you are accepted into the program, the vaccination series must be completed prior to your start date. The rabies vaccination is a series of three shots given by your provider. PLEASE PLAN AHEAD! The rabies vaccination series takes at least a month to complete.
Will the Center assist me in paying for my rabies shots?
We do understand that for some the cost can be prohibitive. Unfortunately, we are a small non-profit organization and are unable to assist anyone with the cost of the rabies shots. Interns should check with their insurance carriers to see if pre-exposure rabies shots are covered by their plan.
I am able to afford my rabies shots but I can't find anyone to administer them?
You should first check with your primary care provider (PCP). Most are able to order the vaccine. If not, check with your local hospitals and travel clinics. Locally, the Division of Infectious Diseases at Mass General Hospital, Passport to Health in Cambridge, MA and the Lahey Clinic in Burlington, MA can typically administer the vaccinations.
I have been accepted by you as an intern but I am unable to obtain/afford my rabies shots… can I still accept the internship?
No. If you have not completed your rabies shots and have not provided us with a copy of your shot records at least two weeks before your internship is scheduled to begin, your internship offer will automatically be rescinded.
I applied but was not accepted, can I reapply later?
Yes. You can reapply for as many different seasons as you would like. Each time you apply you must start the application process from the beginning.
I currently don't have health insurance. Am I still eligible for an internship?
No. We are unable to offer an internship to uninsured people.
I don't have a school advisor; who should I put in place of an advisor?
For this answer you should check with the internship/externship office or work-study office of your school. The school advisor would be contacted if there was a major disciplinary problem or if the student was involved in a medical emergency.
If my application is declined, will you provide a critique of what I could have done better?
Although the Center would like to accept all applicants, we receive far more than we can possibly accommodate. Many wonderful applicants are not accepted, not because there is anything lacking in their application or background, but because of the large number of applicants and limited spaces.
Internship FAQs