Hi Friends, Our hospital is full for baby mammals and baby birds. We can't take anymore babies until some of these guys get a little older. We are open for injured wildlife.
We will post here as soon as we can accept more babies.
Every animal deserves humane medical care. It is painful when we can't accept an admission of an animal in need of help – especially when we are the only wildlife hospital in metro-Boston. Unfortunately, in order to provide the best care to the wild animals in the hospital and in order to comply with Massachusetts law, we have to close to admissions when we reach "bed" capacity.
There is a list of rehabbers on this site. These rehabbers fill up quickly too. There are millions of wildlife in need of care each year and no state or federal agency to care for them. New England Wildlife Center is a nonprofit started by your neighbors. Less than 1% of all donations to run the Center come from the individuals, agencies or municipalities that bring us wild animals in need of help, and by law, we aren't allowed to charge.
The hospital is run by a veterinarian and a few technicians. We rely mostly on volunteers to operate. So, please be patient with us when we cannot accept an animal. It pains us as much as you. Together, we need to find a solution. Right now, there just isn't enough help for our wild friends and it's just not right.
Pictured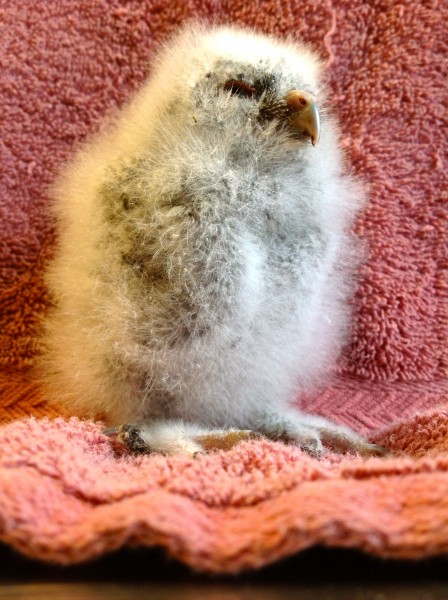 is a baby Barred Owl. He came in this week and we were able to work with our friends at Trail Side Museum. They "re-homed" this baby and he is now in a nest with a foster mother and other chicks.